Honor the Sea Turtles Sale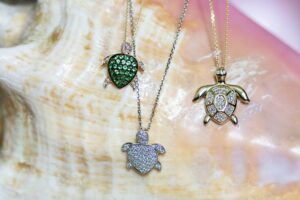 October 1 – 31, Sawgrass Location
In honor of the final month of a successful nesting season, we are offering 40% off of our beautiful sea turtle earrings and necklaces. Visit our Sawgrass location to try on these gorgeous designs in tribute to our beloved sea turtles.
Breakfast at Miriam's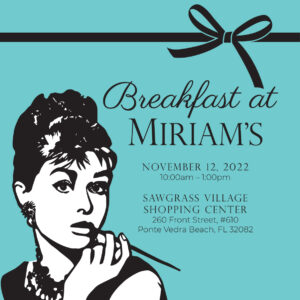 Saturday, November 12, 10am to 1pm – Sawgrass Location
Join us for a Champagne Brunch including a display of "Jewelry Through Time"- pieces from the 1800's, including each jewelry era up to our modern day collections.