10 Reasons to Buy Jewelry from a Family-Owned Business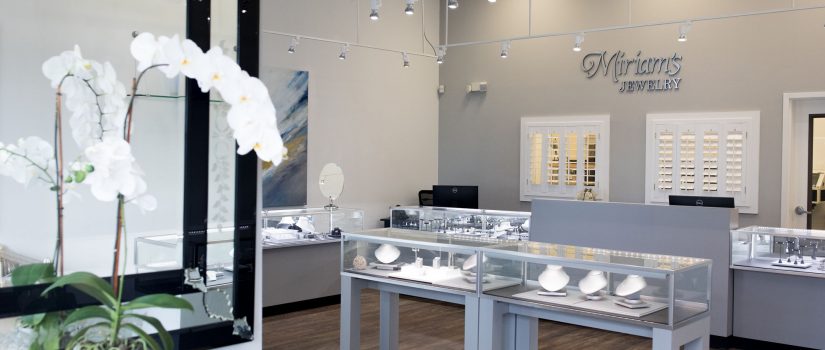 When searching for the perfect piece of jewelry, you'll find that there are many options available ranging from jewelry booths at big chain stores to cozy counters at family-owned jewelry stores. It's always best to buy fine jewelry from the family-owned jewelry store because these locally-owned shops offer benefits that big stores can't match. Here are 10 of the top reasons to choose a family-owned shop for your antique and trendy jewelry needs—and everything in between.
Superior Quality
Big retailers tend to focus on big sales and high turnover. Small shops focus on the details, which means you'll get a higher level of craftsmanship. Many family-owned jewelry shops offer pieces that rival top brands but that you won't find anywhere else. Also, while chain stores don't regularly use natural gemstones, a family-owned jeweler tends to offer genuine stones more often.
Better Selection
Family-owned shops have one big advantage over big stores: access to a greater selection of vendors unavailable to larger stores. Miriam's Jewelry has buying power to hand-select one-of-a-kind pieces for their clients. This means you'll have more options to customize your purchase, and you'll even be able to shop vintage jewelry, estate jewelry and antique jewelry to your heart's desire.
Local Economic Support
Shopping small helps your local economy because the money spent is more likely to end up back in your town. It might surprise you to learn that 48 percent of the money you spend at small businesses recirculates back into your community.
Expert Jewelers
At a family-owned shop, you'll find expertise much greater than at a mass retailer. The staff at these small shops have spent their whole lives working with jewelry. You'll find people who are excited to educate you about jewelry, diamonds and gems.
Their staff can also offer you an expert jewelry appraisal. Employees at big stores are often only given basic knowledge—with a focus on sales. Most family-owned shops also offer expert design skills and jewelry repairs. At family-owned shops, you're more likely to interact with the store's founders, ensuring that you're serviced by the most knowledgeable person on the team.
Accountability
At big stores, the customer service hotline isn't always helpful. At a family-owned jewelry shop, you'll find people who prioritize accountability. To make your experience positive, they'll efficiently answer questions and solve problems.
Trust
Small jewelry stores are run by real people–people you'll probably meet as soon as you step into the store–whereas chain stores are run by faceless corporations. When you visit a local jeweler, you can often speak directly with the owner or their family members.
Miriam's Jewelry is run by Miriam and her two daughters, Leah and Benji. The staff at family-owned businesses care deeply about their shop and customers, which means you'll experience a greater sense of trust than you'd find at a large retailer–with their name on the door and a big reputation.
Sense of Community
Family-owned businesses are a staple to the communities they serve, and Miriam's Jewelry is no exception. Having started her business from her Jacksonville home over 50 years ago, Miriam and her family are devoted Jacksonville citizens.
These businesses often give back to their towns and communities, never turning down an opportunity to donate time and resources to local charities. Shopping local is a great way for you to become more involved in your own community.
Jewelry Value
On average, jewelry at big retailers has a 300 to 500 percent markup. This is because customers pay for magazine advertising, shop overhead, staffing and more. The price you pay is for more than the jewelry itself. Big retailers also buy in bulk and offer little in the way of customization. This means the investment you made in a piece of jewelry won't set you apart from the hundreds of customers to come before and after you.
By contrast, family-owned businesses don't push the expensive overhead fees that you'll see at big stores, and they're more likely to offer highly customizable pieces with genuine diamonds and gemstones. Family-owned businesses can offer competitive prices for jewelry that you simply won't find anywhere else.
In-House Jewelers
If you need repairs or adjustments, you need an in-house jeweler. With an in-house jeweler, your piece of jewelry never leaves the establishment and is under the care of someone with a lifetime of experience. This ensures your jewelry will not be lost or stolen. Service is often faster, too.
Personalized Customer Service
Family-owned businesses are run by real people who want to make your experience perfect. These shops are passionate about their work. Small businesses rely largely on word of mouth to bring in new customers. These family-owned companies work hard to guarantee great customer service.
You can shop smarter by shopping locally. The passionate, expert staff at a family-owned business makes all the difference when shopping for jewelry. Looking for an engagement ring or new piece to add to your collection? Contact Miriam's Jewelry today to schedule a personal jewelry design consultation.