5 Bridal Ring Trends for Brides in 2021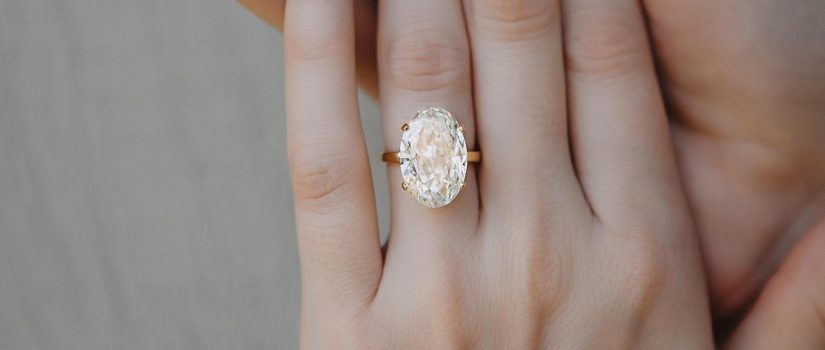 By now it's clear that nothing, not even a global pandemic, can stop love. And it definitely hasn't put a stop to engagement and wedding season. The latest engagement ring and wedding band trends are getting more creative than ever.
Whether you already have the ring of your dreams picked out, or you and your partner are just starting to talk about what that bling might look like—you'll want to be armed with all the latest engagement ring and wedding band trends before you safely visit your favorite jeweler or virtually discuss the ideal ring with a designer.
Three Stone Engagement Rings
The three-stone ring is one of the most popular engagement ring styles because of its rich cultural history. The three-stone engagement ring (also called the "trinity" or "trilogy" ring) represents friendship, love and fidelity or past, present and future. Three-stone engagement rings are also popular because they are versatile and more customizable than ever.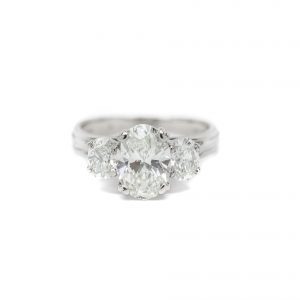 Statement Wedding Bands
Standalone wedding bands tend to be more affordable than classic bridal sets (depending on the style) and are easier to sanitize. The newest bands are bolder than ever. And for those of you who want their wedding band to stand out without forgoing the engagement ring with a center stone, you still have options. You can wear your engagement ring and wedding band on separate hands or fingers, or wear your engagement ring on certain days and your band on others.
Vintage Engagement Rings
Take a cue from the engagement ring trends of bygone eras and consider a sparkler with Victorian or art deco flair. What sets vintage engagement rings apart from the rest? There is a certain appeal to buying an engagement ring with its own personal history. You may just start a new family tradition when you choose a beautiful, stylish and unique vintage ring that will remain in your family for generations to come.
Unique Rings With Personal Details
Focusing on personal touches on engagement rings and wedding bands has gotten more and more popular after a year of such uncertainty. At Miriam's, we are seeing a rise in alternative rings as people are searching for ways to do things differently. People are looking to add another layer to the traditional wedding band, putting some extra love and meaning behind it.
Alternative Gemstones and Metals
Couples are also opting for gemstones as alternatives to diamonds and choosing metals that feel unexpected. Colorful gemstones in round, oval and modern geometric shapes are becoming a popular alternative aesthetic. It's nice to have something that no one else is wearing.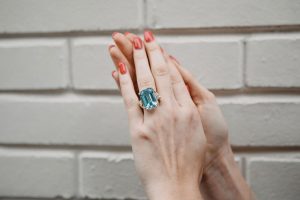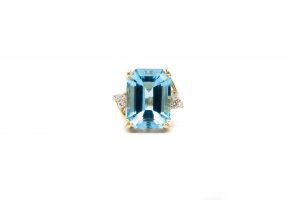 Finding the perfect gemstone can be difficult. You'll need to weigh your budget, the type of stone, color, cut, setting, and whether you want a custom piece, vintage jewelry, estate jewelry or something new in order to invest in a piece that you'll love for years to come. We can help make that choice easier. Contact Miriam's Jewelry to schedule a personal design consultation or jewelry appraisal today.