How to Choose the Right Gemstone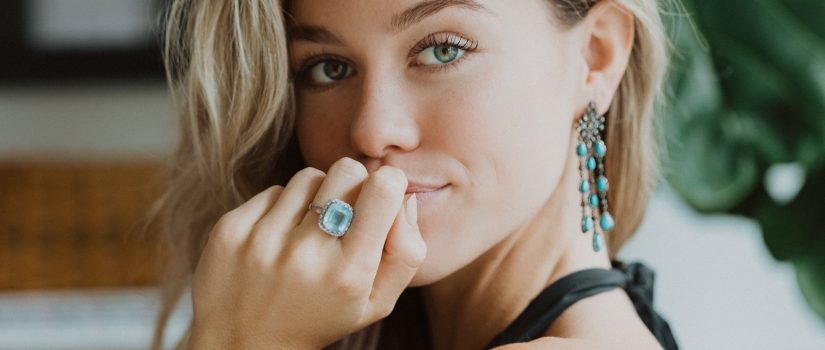 Thinking about investing in a gemstone? It's tempting to purchase whatever happens to catch your eye, but gemstones are a big investment that create heirlooms and vintage pieces for many generations. To invest in the right piece, it's best to shop at a local jewelry store run by gemstone experts. Here are a few things to consider when choosing the right gemstone for your jewelry.
Decide on Your Budget
Your budget isn't just based on how much money you have saved to buy a gemstone. You should also ask yourself whether you want precious or semi-precious gems. Is this something you will wear every day? If so, it may be worth spending more.
For less than $100, you can purchase semi-precious gems like amethyst, citrine, peridot, turquoise and treated topaz. For less than $500, you can get semi-precious gems like tourmaline, opal, aquamarine, morganite, prasiolite, or garnet. For fine quality precious gems, anticipate spending $2,000 or more. The price will depend on the type and size of the gemstone.
Find the Right Shape
Gemstones come in several different shapes. These are a few of the most popular shapes.
Consider the type of gemstone you're interested in, its fragility, and how you plan to wear it in order to choose the right cut.
Choose a Setting
Next, you'll want to choose your setting. Consider these popular settings:
Popular Gemstones to Consider
There are dozens of types of gemstones to consider. Each gemstone offers you different colors—and different symbolic meanings, too. Below is a list of some popular gemstones to consider.
Finding the perfect gemstone can be difficult. You'll need to weigh your budget, the type of stone, color, cut, setting, and whether you want a custom piece, vintage jewelry, estate jewelry or something new in order to invest in a piece that you'll love for years to come. We can help make that choice easier. Contact Miriam's Jewelry to schedule a personal design consultation or jewelry appraisal today.