Staff Spotlight: Miriam's Jacksonville Beach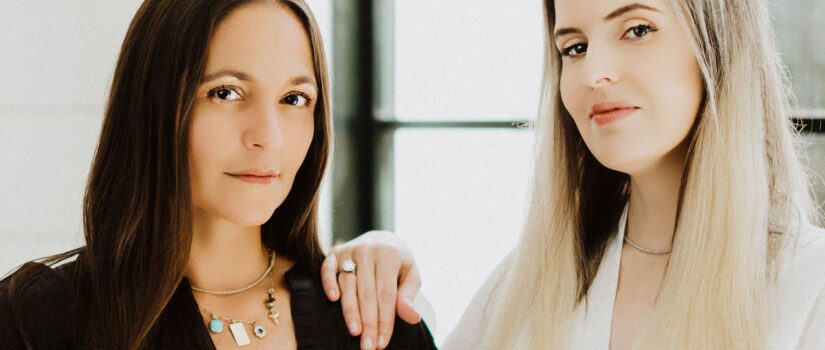 For more than four decades, Miriam's has offered rare and timeless jewelry to our Jacksonville-area family. Throughout the years, our team has taken great pride in providing impeccable service and treasured pieces for our customers.
Holly Coleman, Sara Denny and Stirling Worden have been working with Miriam, Leah, Benji and the whole Miriam's family for over 20 years. While they've worked at multiple Miriam's locations, you can find each of them regularly at our Jacksonville Beach store. As integral members of our team, they have created countless memorable moments for our customers over the years. Learn more about these team members who help make Miriam's and our jewelry so special.
Holly Coleman, Sales Consultant
Holly has known Miriam and our family her entire life. Her mother, grandmother and aunt were some of Miriam's first customers over 40 years ago. Holly grew up coming to Miriam's as a child with her family, and has fond memories of visiting the store each Friday to see the new arrivals for the week. This began her love for jewelry from a young age.
Background
Originally from Nassau County, Holly received her undergraduate degree in art history at Jacksonville University. She went on to earn her master's degree in psychology at the University of North Florida.
Holly left Florida after school to gain experience at an art gallery on busy Michigan Avenue in Chicago, Illinois. Holly says the experience broadened her horizons both personally and professionally. There, she had the opportunity to match her customers' style and lifestyle to rare, beautiful pieces of art. After six years, she returned to Jacksonville and Miriam's to apply the same skills to helping customers find beautiful pieces of jewelry.
Role at Miriam's
As a sales consultant, it's Holly's job to help customers find exactly what they're looking for—even if they're not quite sure what that is! She has a knack for getting to know customers, discovering their personal style and matching them with pieces that always delight.
Sometimes that requires creating a custom piece completely unique for the customer. In that case, Holly helps customers brainstorm ideas and the style they'd like to achieve. She then works with the in-house designers to help fulfill the customer's vision, whether that means sourcing rare materials or re-imagining a family heirloom.
No matter what she's working on, Holly loves spending time with her customers. It's her favorite thing to help them create memorable experiences for milestones like birthdays, anniversaries and engagements. She especially enjoys helping customers create or restore family heirlooms.
"It's very gratifying to me to help someone transform a family piece or restore it back to its former glory," Holly said. "I think it's important to remember people and be happy about things that were left behind. My hope is to help customers walk away with a piece that will help them remember a loved one and their legacy. It's a privilege to get to do that."
Sara Denny, Custom Jewelry Designer
If you ask us, Sara has an innate talent for jewelry design. She loves painting and drawing, has an eye for fine detail and can handle even the most meticulously small designs and repairs. That's why she's our go-to jewelry designer for custom pieces, including custom heirloom jewelry redesign. She also creates incredible pieces with wire-wrapped semi-precious stones, bead jewelry, shark's teeth jewelry and more.
Background
Sara grew up in Lakeland, Florida. She moved to Jacksonville to attend the University of North Florida, where she received her Bachelor's of Fine Arts in painting and drawing. She got her professional start in residential art consulting at a local art gallery, then went on to teach at a Montessori school.
The stars aligned when Sara was the Montessori teacher for Leah's son. Leah immediately spotted Sara's talent and recruited her to come work for Miriam's. Fifteen years later, Sara still enjoys work at Miriam's part-time while raising her eight-year-old son, Chipper, with her husband, Charlie.
Role at Miriam's
Sara loves working on custom jewelry designs with customers. For her, the process of listening to customers, creating their vision on paper and then seeing it come to life is incredibly gratifying. She especially loves "the sentimental stuff"—that is, when customers come in with custom heirloom jewelry projects.
"Making something new out of something old is so exciting," she said. "It's wonderful to see customers so happy when they see the final piece and have something they'll love to wear and enjoy."
Sara explained that after she draws the customer's custom piece, the team often works with a computer-aided design company out of California to create a 3D wax replica of the design. The customer then approves the design before one of our jewelers, like Stirling, creates the real thing.
Stirling Worden, Jeweler
Stirling is one of our master jewelers. He's been creating jewelry for nearly 50 years, and has been with Miriam's for over 30 years. He is one of the few jewelers with the specialized skill to create custom, hand-made platinum rings. (Platinum melts at 2,000 degrees Celsius, making it dangerous work if you're not an expert like Stirling.) He has a special flare and artistry he brings to all of our custom pieces.
Background
Stirling grew up in Taipei Taiwan, while his father served in the military. They moved back to the United States when Stirling was ten years old, eventually settling in Jacksonville where Stirling graduated from Fletcher High School.
Stirling's father was a jeweler as well, and encouraged Stirling to attend Stewart's International School for Jewelers. His father also gave Stirling his first guitar, which inspired a 40-plus year music career playing rock, reggae and soul in various bands across the southeast.
Another long-time passion for Stirling is scuba diving. He completed 40 years of diving work for the Bureau of Archives of Florida, exploring waterways from Cape Canaveral, Ginnie Springs, Ichetucknee and more. Early in his diving career, Stirling remembers often finding elephant ivory in the water. (Believe it or not, there is a long history of elephants in Florida!) He'd make the ivory into pieces of jewelry for his now ex-wife. Stirling says diving and discovering such beautiful, unique pieces in nature is what really got him started in the jewelry business.
Role at Miriam's
As our master jeweler, Stirling creates custom pieces and works on jewelry repair. He loves anything with a challenge, including custom platinum work and setting rings with bigger stones. "It has to be perfect," he says.
His favorite part of his job is when customers see the final result of his hard work. "I love seeing the customer's big smile when you hand them the ring," he said. "It's really gratifying to see someone so happy. They'll bring their friends back and say, 'Look! This is the jeweler who made this for me.' That's the best part."
Stirling has worked as a jeweler for many stores over the years, but says Miriam's is the best he's ever worked at. "Miriam has incredible values here. The customers get waited on, and we always have new things in," he explained. "These stores are unique and high class."
Visit Miriam's in Jacksonville Beach
No matter what you're shopping for, our dedicated and talented team can help you choose the perfect thing, including custom engagement rings, diamond earrings and diamond bands. Contact Miriam's Jewelry to schedule a personal design consultation.